If you're of the opinion that videos are the future of marketing, you're perhaps right! Video marketing is already ruling digital marketing. As a matter of fact, 87% of online marketers used videos for their marketing in 2016.
According to research, by 2017, 74% of all internet traffic is going to be from videos!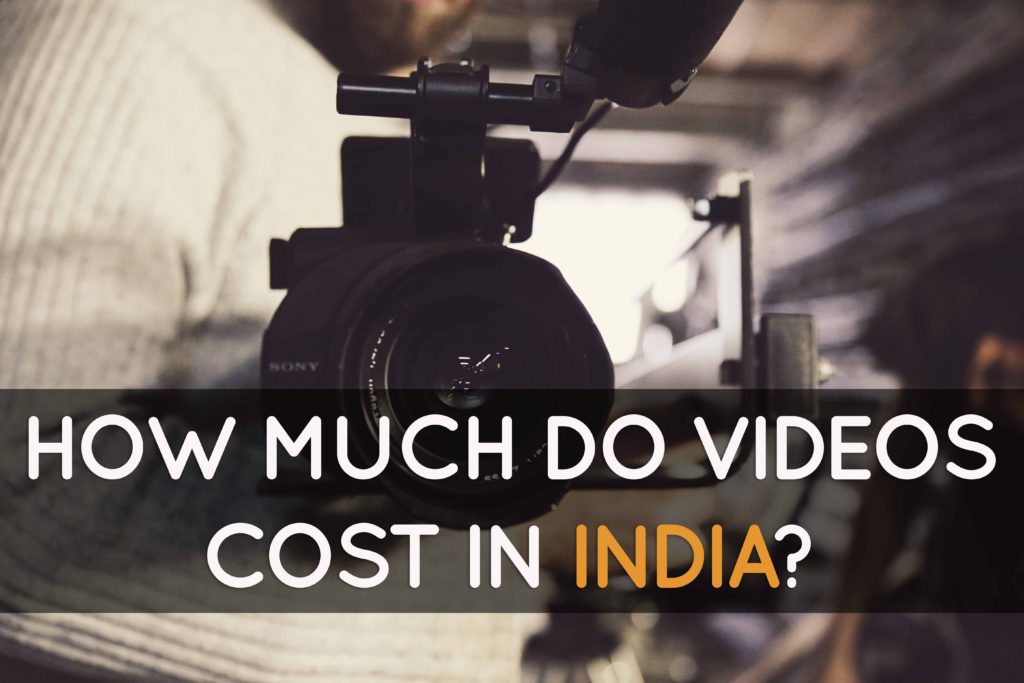 With such staggering numbers & facts, it becomes all the more important for you to know how much to pay for videos? What sort of videos should you aim to make? What should you expect from the videos?
As a filmmaker & entrepreneur myself, let me tell you that the old ways of making videos don't work anymore! Gone are the days when a video company used to take 2 months to make a video and charge a bomb.
MNCs & Startups need videos that are cheap. And they need it fast!
But again, the video quality matters as well. So, we at Idealist Jack, have come up with ways to meet the needs of our clients. We've been continuously innovating for the past 2 years; call it frugal if you want but at the end of the day, it's working for startups & MNCs in India. And the rest of the article will back my statement in all fairness.
How do we exactly do it?
Unlike traditional video making companies, who have 25-30 crew members, we like to keep ourselves slim & efficient. We don't need 10 people holding the lights and all that, you get it! Here are a few things we've pulled off as a first-of-its-kind workstyle:
 End-to-End Jobs: When we work or hire someone, every individual is expected to know things end-to-end. Specialization comes later! So for example, the script writer knows how to shoot the video, play around with lights and camera, and also do post-production jobs like video editing & sound mixing. This way, a team of 5 people is able to pull off things that usually takes, say…25-35 people. (This is Sparta! Okay, I wish I could say it like Gerard Butler).
Shooting Innovations: Yeah, you've got tracks and all sorts of heavy equipment that takes your video production cost to perhaps $100,000. Well, that's the minimum budget for a 2 mins video for a lot of companies globally (like this one). But let's admit it, Indians want it cheap! And in all fairness, everyone out here is innovating frugally, be it our Startups or ISRO. And so are we. We actually give you those kinds of videos using DJI ronin, Osmo, etc…. at INR 25,000 to INR 50,000, which can go up to INR 7,000,000 globally.
Editing Innovations: Editing is perhaps what distinguishes your videos from the rest! We say, bring on mobile camera footage and we'll still make it worthwhile! Anyway, it's also the most time-consuming thing. However, with over 300 templates that we've done in the past 3 years, we're actually able to deliver videos in 7 days. And that's what most startups & MNCs need these days.
So how much do videos cost in India?
This is what you really want to know, don't you? Well, we don't hide our prices. But just to put things in context, this is what happens when you approach a video making company.
You provide a detailed requirement to the video maker/ production house.

The production house understands the requirement and gives a brief on what sort of videos can be done.

If you like their idea, you strike a deal. (It's best to judge them on their past work).

The video making company takes 50% advance and starts the video-making process.

They submit the first version of the video (You have 1 free revision)

After taking feedback, they complete and deliver the final video
YourStory published an article on how much do videos cost in India. Let me just use their report for now and compare them to our pricing, feel free to cross-check it yourself. 🙂
Rs.25000 to 35000/-:
There are a number of things that contribute to the cost. The same video can cost you INR 25,000 & INR 2,50,000 depending on the concept. When it comes to the concept, the production house decides how much should they be paid for their idea. However, keeping concept and scripting aside; factors like team size, kind of cameras, lenses, lights, sliders, dollys, jibs, Ronins, Osmos & tracks for movement shots etc, determines the cost of video production.
Here's an example that I've taken from YourStory. This is a film made by (Okay, let me not name them here, just go to their Youtube channel if interested.) Take note that in this video, the camera quality, lights, and other factors are pretty basic, but that's fair to their pricing.
What about us? What do we do in the same price range?
Well, we love video making. And no matter how much you pay us, we will make it look good. In a similar price range, this is something that we've done. I wish they paid us more though :p
---
INR 1,00,000/-
This is another example of what an INR 1,00,000 video would look like. Taken from YourStory's report again. Static shots but it has an artistic approach.
And what do we have to offer?
Honestly, we're able to pull it off under INR 50,000 instead of a lakh. And we've used movement shots + VFX. In fact, we've used a very western style of color grading, minimalistic look & fancy fonts. Check it out.
---
Animations
Let me also share an animation that we've done under INR 50,000. But honestly, animations take a lot of time and effort. So go for an animation if you have a lot of time in hand.
---
Visit our YouTube Channel to watch more of our videos.
So let me not stretch this article any longer. I won't even ask you to approach us for videos. Go and do your own research first. If you feel you have better options, do go for them. I believe good work deserves attention, be it us or anyone else.
Thanks for reading! Cheers 🙂